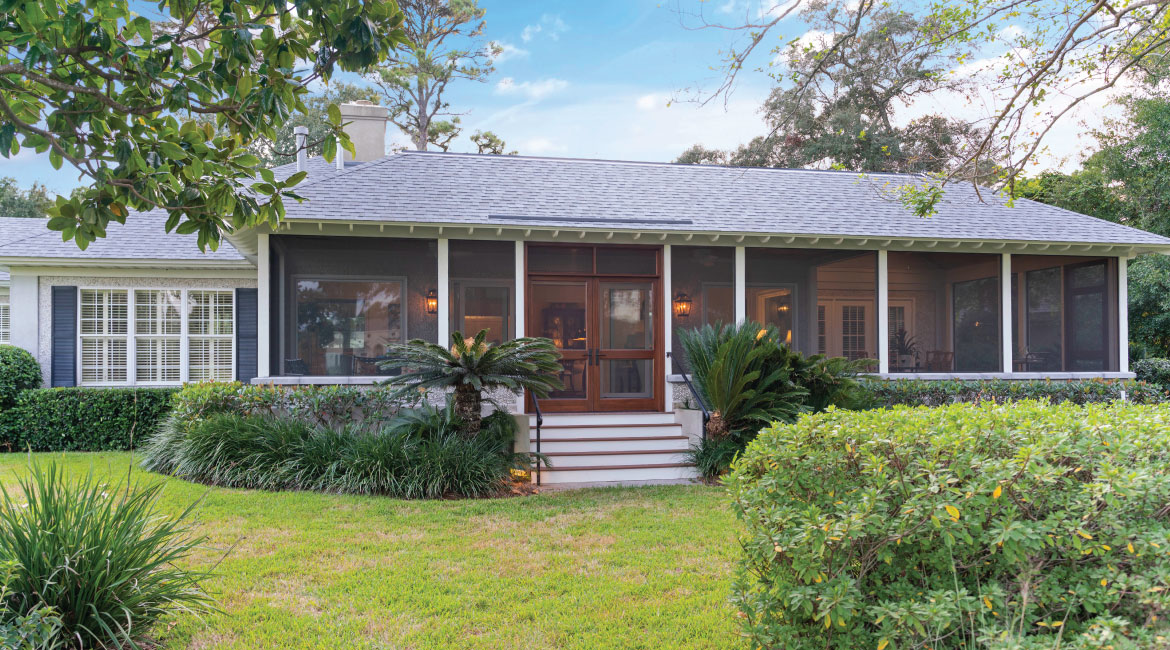 Outdoor Living Space
The goal of the renovation was to bring the outside in. The client's requested opening up their loggia views from the plantation shutter covered windows to unobstructed picture windows. The roof was extended over the existing porch and received new composite decking and screening. The goal was low maintenance. Mahogany doors and metal handrails were installed for durability. A large sliding glass rear door was installed that can open up and guests can easily go between the screened porch and the conditioned living space. This is now a comfortable living space that the clients can enjoy under a fan on a sunny afternoon and critic golfers on their short game.
Location:
Saint Simons Island, GA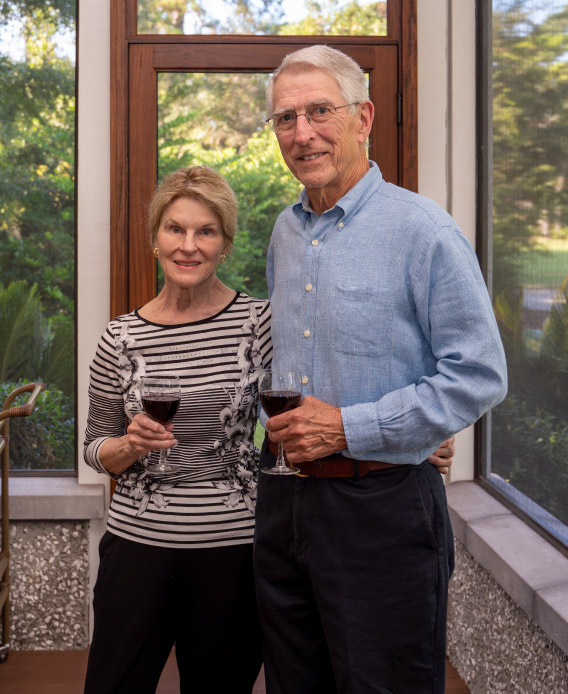 "We described the screened-in porch of our dreams to Charles Day, and he designed one that went beyond our expectations.
Charles Day was able to extend the roofline of our house to include the existing sun deck so that it looked like it was part of the original structure. He replace all the windows and doors with huge openings to the outside on the walls that faced the deck and to make certain that the screen panels were large and without any support beams in the line of vision. The ceiling is designed to reflect the area it covers: the wood slats are horizontal over the conversation pit, and arranged slats over the dining area are circular, rising into a high dome. The dome is enhanced by large wooden beams pointing to the top which is punctuated by a large ceiling fan. The resulting structure is magical." –William & Linda Black